Cruise with Ghost Horse World
Cruise with us in 2016! Barcelona to Rome June 2-9, 2016
Todd Anderson will be hosting 7 day Mediterranean Cruise aboard The Oceania Cruise Ship Riveria. This will be an amazing week of winemaker dinners, wine seminars and 7 days of great times and great wines. This cruise will sell out so please reserve early! CALL (800) 367-5348 or go HERE. www.foodandwinetrails.com/conn_2016
Join us in June 2016 as we cruise the Mediterranean!
CRUISE HIGHLIGHTS
Personally escorted by celebrity wine maker Todd Anderson
Private parties, special tastings & winemaker's dinner
Finest cuisine at sea served in a variety of distinctive open-seating restaurants, at no additional charge
Gourmet culinary program created by world-renowned Master Chef Jacques Pépin
Optional pre-cruise Barcelona wine program
Optional wine focused shore excursions exclusive to the group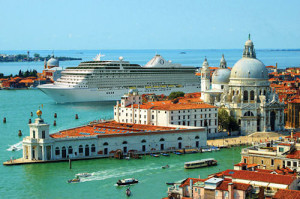 I'd like to invite our friends and fans to join us in the summer of 2016 as we embark on a seven-day cruise on Oceania Cruises' Riviera from Barcelona, Spain to Rome, Italy. Other ports include Palma de Mallorca, Spain; Provence (Marseille), France; Monte Carlo, Monaco; Portofino, Italy; Cinque Terre (La Spezia), Italy; Florence/Pisa/Tuscany (Livorno), Italy.
INCLUDES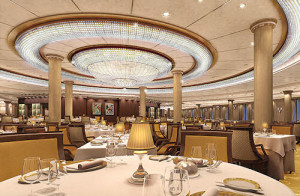 Shipboard accommodations
Roundtrip air to Europe
Ocean transportation
All meals & entertainment on ship
FREE unlimited soft drinks, cappuccino, espresso, and teas
Onboard Wine Education Program
****Add "OLife Advantage" for $300 per person and get FREE Unlimited Internet package and three (3) FREE cruise line shore tours.
DOESN'T INCLUDE
Airport transfers
Optional shore tours
All items of a personal nature
Onboard, we will host an opening wine reception and a winemaker dinner featuring our wines. I will host a blind tasting seminar so you can experience Conn Valley Vineyards red wines in a whole new way. There will be many opportunities to share other meals, both on-board and ashore, and it's entirely possible that a few library wines might find their way on to the ship.
Regardless of destination or purpose, travel changes us. It forces us to step out of our comfort zone, experience diverse cultures, and most importantly learn about ourselves and each other. One of the best parts of our last cruise was gathering every day in the late afternoon at the pool bar, where we enjoyed Conn Valley and Ghost Horse wines, cigars and some fantastic conversations. I'm pretty sure that will be a highlight again, as will the excursions that will be put together just for our group. Don't forget your cameras to capture the beautiful wineries we will visit and some of the hilarious moments that always seem to occur.
For you Caddyshack junkies…"See you on deck, Senator!"
Cheers,
Todd Anderson
To register for cruise, or learn more information, click here.