December 22, 2015 | Napa Valley | Ghost Horse World
Creating Holiday memories in the Napa Valley
Holidays in the Napa Valley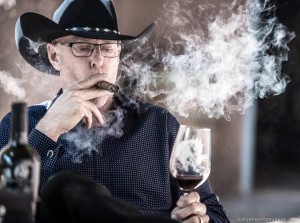 Have you considered a holiday trip to the Napa Valley? The vines may be dormant, but you can be sure that there are plenty of events and happenings that can help you celebrate the holiday season and ring in the new year. You can be sure that the Valley never rests when it comes to providing visual beauty and delightful entertainment. Whether you are simply looking to admire the beauty of the countryside, or you are looking for a vibrant and extravagant New Year's Eve party, you can find it all in the valley.
Napa Valley by air
Did you know that you can take it all in by air? Hot air balloon tours are available, and is an exhilarating way to view and photograph the vineyards, the mustard fields, and private country lanes from a bird's perspective. This is an ideal gift for a loved one, and a great way to appreciate the full beauty of the Napa Valley. You will take off at morning's first light, and will experience life long memories as well as a glass or two of great tasting wine.
Night life in Napa
In addition to holiday related events, there is a thriving nightlife in the Napa Valley. There are countless places to visit for sightseeing, dinner, and live music in friendly and cozy bars. On the traditionally slow nights, you and your date can enjoy special deals and attractions. You can even find tasting rooms that are open until 1 a.m. As if the excellent wines are not enough, swing in to St Helena for hand crafted fine chocolates.
Getting around in the Napa Valley
A night out on the town that includes wine tasting is not the safest option unless you have a designated driver. If you feel a little uncomfortable asking a close friend or associate to drive you and your date, consider hiring a car service. Napa has plenty of reputable companies that can take care of the driving for you and your friend. There are options for every budget; from ridesharing service, to town cars, to luxurious limousines. If you are so inclined, you can also join one of numerous organized group tours.
Wine tasting guides
Whenever you visit Napa Valley, stop by the tourism office. There you will find lots of valuable information and offers for wine tasting discounts. For those of you who are technically inclined, there are numerous smartphone apps that lists all the wineries and current promotions in the region. There are also professional guides to help you enjoy the maximum Napa Valley experience. However, the best way to enjoy Napa is to explore the area with your friends, building memories over a bottle of world class wine and food that matches. Regardless of your budget, a dream trip to Napa is a holiday reality.
Ghost Horse Vineyard in St. Helens, Ca
Wine tasting in Napa Valley is not complete without a visit to the Ghost Horse Vineyard, located in the Southeastern part of the NapaValley, in St. Helena, CA up against the Vaca Mountain Range, home of some of the finest grapes in the world. The vineyard was planted in 1997 and has been owned by Todd Anderson, Celebrity winemaker of Ghost Horse wines at Ghost Horse World. Ghost Horse World is one of Napa Valley's leading estates, and has become infamous the world over for the price and scarcity of its wines.
The vineyard produces 4 separate and distinct Cabernets. Each of the wines are 100% Cabernet. Part of what makes them distinct one from the other is that their fruit comes from a different part of the vineyard and each are produced by its own unique wine making techniques. Ghost Horse Wines, located in Ghost Horse World. Todd Anderson is one of Napa's oldest Winemakers. He and his family have been making wine since 1983. The wines are highly acclaimed Cabernet Sauvignon, bearing an incredible intensity of sweet fruit and exceptional length. The wines are absolutely an Occult Wine Experience! Contact Amy Ash, their general manager, to schedule a private tour of the winery or for a dinner in your area.