January 26, 2016 | Napa Valley | Ghost Horse World
Napa Valley vacations for the entire family
Napa Valley for the whole family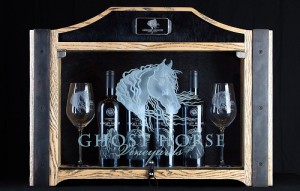 It is quite natural for people to assume that a Napa Valley vacation is only suited for adults and adult activities. However, Napa Valley, including some wineries, can be a great location to vacation with the whole family. We hope to offer some ideas as to places and activities that are kid-friendly. Just like a trip to Las Vegas, you can make your Napa Valley trip a singular experience that is geared for grownups, or you can pick a hotel or resort that is kid and family friendly. There are a number of hotels and resorts that seek to entice families and children with swimming pools, family style barbecues, bicycle rentals, and hiking trails.
Kid friendly wine tours
Just as there are kid friendly activities on cruise ships, that give mom and dad some quality time in the grownup world, there are actually kid friendly wineries in Napa. There are wineries that encourage tours that includes your kids and the whole family. Do not worry about exposing your children to the adult world of alcoholic beverages, while mom and dad are enjoying wine tastings, kid friendly wineries make the whole experience fun and educational for the kids with craft activities and grape Some wineries offer kid tours of fruit and vegetable gardens, and pumpkin-carving during the Halloween season.
Food for the entire family
Another common misperception is that the Napa cuisine is catered to adult tastes. However, there are numerous restaurants that provide fun and great tasting food for kids. There are places to find pizza and pasta a few places to enjoy a great burger. In Napa Valley, there is no shortage of ice cream shops and candy stores. There will be plenty of traditional and favorite flavors as well as frozen yogurts, and even organic frozen delights.
Fun places and activities
When it comes to high energy places for kids to have fun, there are exciting venues such as the Scientopia Discover Center, Playground Fantastico, and the Skyline Wilderness Park, to name a few. If you want to give your children a life-long memory, book a hot air balloon ride over the Napa Valley. It is a half day adventure in which the kids will enjoy pre-flight breakfasts and post-flight brunches. The hot air balloon is not the only mode of touring for kids. The wine train also has a special car for age appropriate kid activities while parents enjoy the 3-hour tour through the Valley.
Ghost Horse Vineyard in St. Helena, Ca
Touring through Napa Valley is not complete without a visit to the Ghost Horse Vineyard, located in the Southeastern part of the Napa Valley, in St. Helena, CA up against the Vaca Mountain Range, home of some of the finest grapes in the world. The vineyard was planted in 1997 and has been owned by Todd Anderson, Celebrity winemaker of Ghost Horse wines at Ghost Horse World. Ghost Horse World is one of Napa Valley's leading estates, and has become infamous the world over for the price and scarcity of its wines.
The vineyard produces 4 separate and distinct Cabernets. Each of the wines are 100% Cabernet. Part of what makes them distinct one from the other is that their fruit comes from a different part of the vineyard and each are produced by its own unique wine making techniques. Ghost Horse Wines, located in Ghost Horse World. Todd Anderson is one of Napa's oldest Winemakers. He and his family have been making wine since 1983. The wines are highly acclaimed Cabernet Sauvignon, bearing an incredible intensity of sweet fruit and exceptional length. The wines are absolutely an Occult Wine Experience! Contact Amy Ash, their general manager, to schedule a private tour of the winery or for a dinner in your area.