February 9, 2016 | Napa Valley | Ghost Horse World
Romantic ideas for Valentine's Day in Napa Valley
Napa Valley is always romantic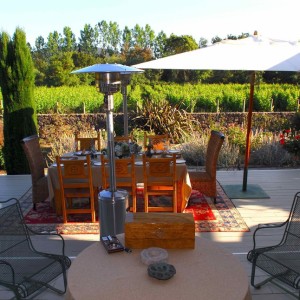 For those of you who have yet to decide upon plans for Valentine's Day, we would like to offer some suggestions for romantic things to do as you celebrate the day. Of course, Napa Valley offers the traditional romantic meal or spa day, but you will also discover some rather unique ways to treat each other on your special date night. Napa is a romantic city every day of the year, but it really does Valentine's Day right. Consider the following suggestions for your romantic outing:
Surprise your loved one with an unexpected dinner in a Napa winery cave. A number of vineyards will offer an unforgettable private catered meal.
Show him or her that your love can soar to new heights with a hot air balloon ride over Napa Valley together at sunrise.
If you and your significant other prefers simple fare, simply buy some cheese, salami, and bread in one of the charming stores in St. Helena, and picnic with a bottle of wine.
Make it a stress free day with a relaxing in-room couples massage at one of the Napa Valley luxury resorts or hotels.
Plan an evening of signature cocktails at one or more of the top-rated Napa Valley bars.
Celebrate your love with a quiet evening together on your hotel terrace with a dozen long-stemmed roses and a bottle of cult Cabernet Sauvignon to set the mood for a long and memorable evening.
Take a hike… up Mt. Helena for a romance inspiring view or the Napa Valley. Bring along a bottle of wine and some delectable chocolates.
Ghost Horse Vineyard in St. Helena, Ca
Touring through Napa Valley is not complete without a visit to the Ghost Horse Vineyard, located in the Southeastern part of the NapaValley, in St. Helena, CA up against the Vaca Mountain Range, home of some of the finest grapes in the world. The vineyard was planted in 1997 and has been owned by Todd Anderson, Celebrity winemaker of Ghost Horse wines at Ghost Horse World. Ghost Horse World is one of Napa Valley's leading estates, and has become infamous the world over for the price and scarcity of its wines.
The vineyard produces 4 separate and distinct Cabernets. Each of the wines are 100% Cabernet. Part of what makes them distinct one from the other is that their fruit comes from a different part of the vineyard and each are produced by its own unique wine making techniques. Ghost Horse Wines, located in Ghost Horse World. Todd Anderson is one of Napa's oldest Winemakers. He and his family have been making wine since 1983. The wines are highly acclaimed Cabernet Sauvignon, bearing an incredible intensity of sweet fruit and exceptional length. The wines are absolutely an Occult Wine Experience! Contact Amy Ash, their general manager, to schedule a private tour of the winery or for a dinner in your area.