February 24, 2016 | Ghost Horse World
Tips for touring the Napa Wineries
Planning for the upcoming season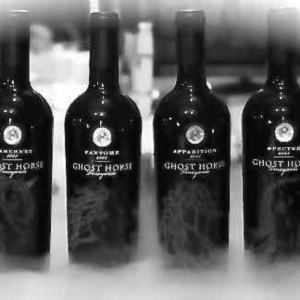 It is time to start planning your tour of Napa wineries for the upcoming season. There are so many wonderful wineries to visit and over 200 days of sunshine and warm weather ahead. The first step is determining which wineries you plan to visit. Napa Valley has some excellent resources to help you out, especially if you are from out of state. Contact the local Chamber of Commerce or visitor's Center. Tourism A number of winery Trade Associations has lots of valuable information online such as maps and suggestions on which wineries to visit. You will also be able to plan around or to participate in winery events. These sources can also offer valuable information on accommodations.
Choosing a winery
If this is to be your first visit, an easy way to decide which wineries to visit is to browse winery web sites and promotional materials. If you have a favorite wine that hails from Napa Valley, that is an excellent place to start. Trips to your favorite winery will give you valuable insight on what makes your favorite wine taste so great, and will also expose you to special reserves and barrel tasting. For the more experienced wine taster, choosing wineries according to the varietals they make is an excellent way to narrow the plethora of choices.
Call ahead
Some wineries are open for touring and tasting only by appointment. Be sure that you call ahead to get an idea of weekend attendance, and if there is room for you and your party. During harvest season, call ahead to find out when the grapes will arrive so that you can watch the crush. Limit a day's excursion to a maximum of three wineries. This is the best way to get the full experience at each winery. You will want to take a winery tour, socialize in the tasting room to learn more about the wines, and browse the gift shops. Plan ahead to determine which winery or location you want to eat lunch. Be sure to take into consideration the travel time between tasting rooms. Remember, a lot of wineries are accessed by narrow and winding roads. This means that at certain times of the year, you will experience trucks on the roads carrying loads of grapes and moving slowing. Planning ahead allows you to give yourself plenty of time to relax and to take in the scenery.
Responsible tasting
The most common mistake that is made by visitors is underestimating travel time between one region to another. If you plan to take a limo or bus, you will most likely be limited to wineries that allows large parties. If you are driving yourself, make sure you keep a list of which wineries are open for public tasting, and their business hours. Even if your tasting technique is to use spit buckets in every tasting room, it is highly advisable that you have a designated driver if at all possible.
Ghost Horse Vineyard in St. Helens, Ca
If you have a spit bucket on your bucket list, your trip to the Napa Valley is not complete without a visit to the Ghost Horse Vineyard, located in St. Helena, up against the Vaca Mountain Range, home of some of the finest grapes in the world. The vineyard was planted in 1997 and has been owned by Todd Anderson, Celebrity winemaker of Ghost Horse wines at Ghost Horse World. Ghost Horse World is one of Napa Valley's leading estates, and has become infamous the world over for the price and scarcity of its wines.
The vineyard produces 4 separate and distinct Cabernets. Each of the wines are 100% Cabernet. Part of what makes them distinct one from the other is that their fruit comes from a different part of the vineyard and each are produced by its own unique wine making techniques. Ghost Horse Wines, located in Ghost Horse World. Todd Anderson is one of Napa's oldest Winemakers. He and his family have been making wine since 1983. The wines are highly acclaimed Cabernet Sauvignon, bearing an incredible intensity of sweet fruit and exceptional length. The wines are absolutely an Occult Wine Experience! Contact Amy Ash, their general manager, to schedule a private tour of the winery or for a dinner in your area.