December 8, 2015 | Napa Valley Wineries | Ghost Horse World
Holiday tours of the Napa Valley wineries
Holidays at Napa Valley wineries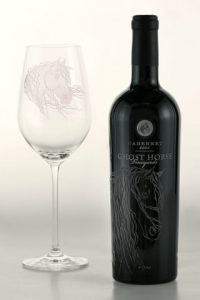 The holiday season is in full swing and the Napa Valley Wineries are aglow with holiday happenings. Although the weather is cooler and the vineyards are quietly preparing for next year, Napa Valley still has plenty to enjoy. If we are totally honest, the holidays can be a stressful time. Our regular routine is hectic enough, now we add extra shopping, large crowds, and holiday events. This is the perfect time of year for a productive diversion. Why not spend some time in the Napa Valley killing two turtle doves with one stone? Take a trip away from the regular grind and enjoy the sights and sounds of the Napa Valley while getting in some Christmas shopping?
Napa Valley wine train
One of the best way to enjoy Napa Valley Wineries is to take a ride on the wine train, which features a food and fun journey from Napa to St. Helena and back. If spontaneity and independence is your thing, hop in the car and make your own personal journey through beautiful Wine country and some of its famous wineries. Incidentally, the holidays fall right in the midst of Napa Valley's Cabernet season. One of the region's famous red wines would make a memorable and distinctive gift for many on your list.
Cult wines
Napa Valley wineries are world renown. The top tier are the wineries that produce "cult wines." When you make that get-away to the Napa Valley, be sure to visit the cult wineries. Especially if you are looking for that unique and unforgettable holiday gift. Cult wines are those for which there are dedicated enthusiasts. Wines that achieve cult status are generally very expensive and are limited production. Some cult wines are so rare that they eventually become unattainable. If you are interested in learning more about cult wines, it is best to get ahead of the curve by getting on the mailing list on their websites.
Ghost Horse Vineyard in St. Helens, Ca
Your trip to the Napa Valley is not complete without a visit to the Ghost Horse Vineyard, located in the Southeastern part of the Napa Valley, in St. Helena, CA up against the Vaca Mountain Range, home of some of the finest grapes in the world. The vineyard was planted in 1997 and has been owned by Todd Anderson, Celebrity winemaker of Ghost Horse wines at Ghost Horse World. Ghost Horse World is one of Napa Valley's leading estates, and has become infamous the world over for the price and scarcity of its wines.
The vineyard produces 4 separate and distinct Cabernets. Each of the wines are 100% Cabernet. Part of what makes them distinct one from the other is that their fruit comes from a different part of the vineyard and each are produced by its own unique wine making techniques. Ghost Horse Wines, located in Ghost Horse World. Todd Anderson is one of Napa's oldest Winemakers. He and his family have been making wine since 1983. The wines are highly acclaimed Cabernet Sauvignon, bearing an incredible intensity of sweet fruit and exceptional length. The wines are absolutely an Occult Wine Experience! Contact Amy Ash, their general manager, to schedule a private tour of the winery or for a dinner in your area.