January 6, 2016 | Napa Valley | Ghost Horse World
It is best to plan ahead for your Napa Valley tour?
Plan your trip to Napa Valley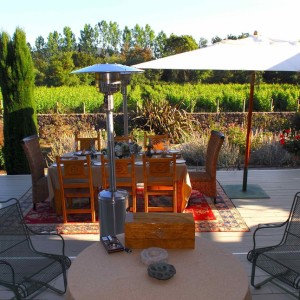 Planning a trip to the Napa Valley can seem daunting, but we hope to offer some simple tips to help you maximize your fun and your expenses. There is no need to stress over Napa Valley is not as complicated daunting as it might seem. We want to offer some simple suggestions for that can help you plan your trip this spring. Most people plan their trips to Napa Valley in the Summer. This is a wonderful time of the year, but you should expect crowds, which in many venues, can mean standing in lines, and crowded tasting bars. In addition, summer is the high season, so you should expect hotel rates to be higher than any other time of year.
In our opinion, the best time to visit Napa is in the fall during the harvest season. This will let you observe the wineries at the height of their activity. The evenings may be a little cool, but the tasting rooms will be much less crowded, and hotel rates will be much more reasonable. Lanning a visit in the spring means that you will be able to observe all of mustard plants in bloom.
Finding a hotel in the right location
Downtown Napa has scores of great restaurants. In addition, the hotels there are usually very reasonably priced. You can expect everything from quaint Bed and Breakfast establishments to luxurious family suites. If your tastes demand something a little more exclusive, consider booking a stay at one of the resorts or boutiques in St Helena or Rutherford.
Choosing wineries
Off the beaten path is wonderful, but make sure that you visit some of the most prominent wineries. First timers are encouraged to visit the iconic wineries, the ones that made Napa famous. Be aware that if you decide to visit during high season, if you do not have reservations, you could be turned away. You can rest assured that most wine tastings are sold out due to space limitations and permit requirements.
Having said that, also make a special point of visiting a few of the smaller boutique wineries. Save all your brochures and make notes on them, especially those wineries that were the most memorable experiences. When you are ready to get off the beaten path to something unique and special, be sure to book a special trip to one of the cult wineries in the Napa Valley.
Ghost Horse Vineyard in St. Helena, Ca
Touring through Napa Valley is not complete without a visit to the Ghost Horse Vineyard, located in the Southeastern part of the Napa Valley, in St. Helena, CA up against the Vaca Mountain Range, home of some of the finest grapes in the world. The vineyard was planted in 1997 and has been owned by Todd Anderson, Celebrity winemaker of Ghost Horse wines at Ghost Horse World. Ghost Horse World is one of Napa Valley's leading estates, and has become infamous the world over for the price and scarcity of its wines.
The vineyard produces 4 separate and distinct Cabernets. Each of the wines are 100% Cabernet. Part of what makes them distinct one from the other is that their fruit comes from a different part of the vineyard and each are produced by its own unique wine making techniques. Ghost Horse Wines, located in Ghost Horse World. Todd Anderson is one of Napa's oldest Winemakers. He and his family have been making wine since 1983. The wines are highly acclaimed Cabernet Sauvignon, bearing an incredible intensity of sweet fruit and exceptional length. The wines are absolutely an Occult Wine Experience! Contact Amy Ash, their general manager, to schedule a private tour of the winery or for a dinner in your area.