December 30, 2015 | Napa Valley Wineries | Ghost Horse World
The Napa Wineries tips for New Year's dinner parties
New Year's Eve in Napa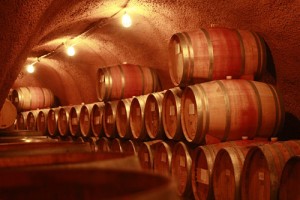 You can be sure that Napa wineries will be hosting plenty of New Year's events, but if you are planning on celebrating at home, we want to offer you some tips to make sure that you host a successful and stress-free holiday celebration. We find it somewhat ironic that planning and executing for the joyous holiday season can be so stressful. Consider the following tips:
Make a list and a timeline – In order to coordinate your plans and grand ideas, make sure you list every important detail. Lists help you to stay on task and also makes it easy to delegate.
Make sure you have enough wine – A standard guideline is to plan for 3 glasses, or approximately ¾ bottle wine per person.
Prep ahead of time – It may be too late this year, but plan your menu and go shopping a week before the dinner party. Begin at least a day before to chill your beverages appropriately.
Do not overdo décor – Decorations should be simple, with a theme, yet understated. It should also be functional, for example,leave a small basket in the restroom filled with useful items for guests such as mints, hairspray, and bobby pins.
Enjoy yourself
Most hosts too caught up in the details and forget that they need to have fun just like the guests. Keep it simple; good wine, good food, and good company. You and your guests should relax and start the New Year on a peaceful and happy note.
Ghost Horse Vineyard in St. Helens, Ca
Wine tasting in Napa Valley is not complete without a visit to the Ghost Horse Vineyard, located in the Southeastern part of the Napa Valley, in St. Helena, CA up against the Vaca Mountain Range, home of some of the finest grapes in the world. The vineyard was planted in 1997 and has been owned by Todd Anderson, Celebrity winemaker of Ghost Horse wines at Ghost Horse World. Ghost Horse World is one of Napa Valley's leading estates, and has become infamous the world over for the price and scarcity of its wines.
The vineyard produces 4 separate and distinct Cabernets. Each of the wines are 100% Cabernet. Part of what makes them distinct one from the other is that their fruit comes from a different part of the vineyard and each are produced by its own unique wine making techniques. Ghost Horse Wines, located in Ghost Horse World. Todd Anderson is one of Napa's oldest Winemakers. He and his family have been making wine since 1983. The wines are highly acclaimed Cabernet Sauvignon, bearing an incredible intensity of sweet fruit and exceptional length. The wines are absolutely an Occult Wine Experience! Contact Amy Ash, their general manager, to schedule a private tour of the winery or for a dinner in your area.