December 9, 2015 | Napa Valley Wineries | Ghost Horse World
Wine tasting in the Napa Valley wineries
More than a glass half full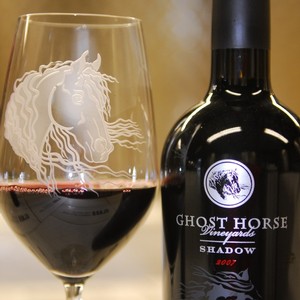 If you have a bucket list, make sure that it includes wine tasting in a few Napa Valley wineries. Many people are intimidated to make this venture because they see wine as a complicated beverage, with many rules of etiquette. There are so many types of wine, grapes, and ways to enjoy wine, that to the uninitiated, it can seem overwhelming. If you make the venture, the first thing that you will discover is that the trip is so much more than sniffing and sipping (or spitting) wine. You will discover old world charm smack dab in the middle of the new world. Beyond the tasting room there are rustic vineyards, wildflowers, and quiet country roads. Bring your palate and your curiosity so you can appreciate the full beauty of the Napa Valley.
Planning ahead
Napa Valley consists of over 450 wineries and dozens of tasting rooms. The closest thing this can be compared to, is that feeling you had as a kid the first time you walked into a Toys R Us™. However, it is not a good idea to just go running to and fro through the valley. Take a little time to read some winery websites and then you can choose the wineries you want to visit based on your personal taste. If you decide to join a tour group, be sure to dress in layers because the cool of the morning will eventually yield to the hot afternoon sun. If the forecast is for a particularly hot day, it is advisable that you start in St. Helena, and work your way south.
What to do with all that wine
If you are touring by private automobile, it is best to be cautious and have a designated driver. However, it is important to know that wine tasting is just that… tasting, not bar hopping. The basic rule of thumb is that you should drink one 16-ounce bottle of water for every tasting you attend. The goal is not to drink every drop that you are served. It is your own preference as to whether you swallow the wine or spit it out. Additionally, it is perfectly acceptable to pour out the remainder of your glass after you taste. The objective is to save yourself for the other tastings throughout the day. You should sip water as you taste, and in between stops. Do not forget to eat, pack some snacks or plan to picnic along the way.
Have fun
The Napa Valley wineries welcomes everyone from the most experienced wine connoisseur to guests who are wine tasting for the very first time. You will be delighted to find wine tasting a fun experience, rather than an intimidating one. The ambassadors in the tasting rooms are dedicated to creating a positive experience for everyone. Just remember, plan the trip so you can scratch one more thing from your bucket list.
Ghost Horse Vineyard in St. Helens, Ca
If you have a bucket list for your bucket list, your trip to the Napa Valley is not complete without a visit to the Ghost Horse Vineyard, located in St. Helena, up against the Vaca Mountain Range, home of some of the finest grapes in the world. The vineyard was planted in 1997 and has been owned by Todd Anderson, Celebrity winemaker of Ghost Horse wines at Ghost Horse World. Ghost Horse World is one of Napa Valley's leading estates, and has become infamous the world over for the price and scarcity of its wines.
The vineyard produces 4 separate and distinct Cabernets. Each of the wines are 100% Cabernet. Part of what makes them distinct one from the other is that their fruit comes from a different part of the vineyard and each are produced by its own unique wine making techniques. Ghost Horse Wines, located in Ghost Horse World. Todd Anderson is one of Napa's oldest Winemakers. He and his family have been making wine since 1983. The wines are highly acclaimed Cabernet Sauvignon, bearing an incredible intensity of sweet fruit and exceptional length. The wines are absolutely an Occult Wine Experience! Contact Amy Ash, their general manager, to schedule a private tour of the winery or for a dinner in your area.